Plastic injection molding
Competence and passion. In the field of plastics processing, a wide range of factors are essential. They include many years of experience, a highly motivated team of excellently trained specialists, and optimal on-site production conditions. The production conditions are ensured by air-conditioned production halls, a central silo material feeding system and an additional material station. A modern, constantly expanded machine base ensures future-oriented work from the technical side as well. Based on this, we manufacture complex plastic products for our customers in 1-, 2- and 3-component injection molding processes.
Plastics processing in detail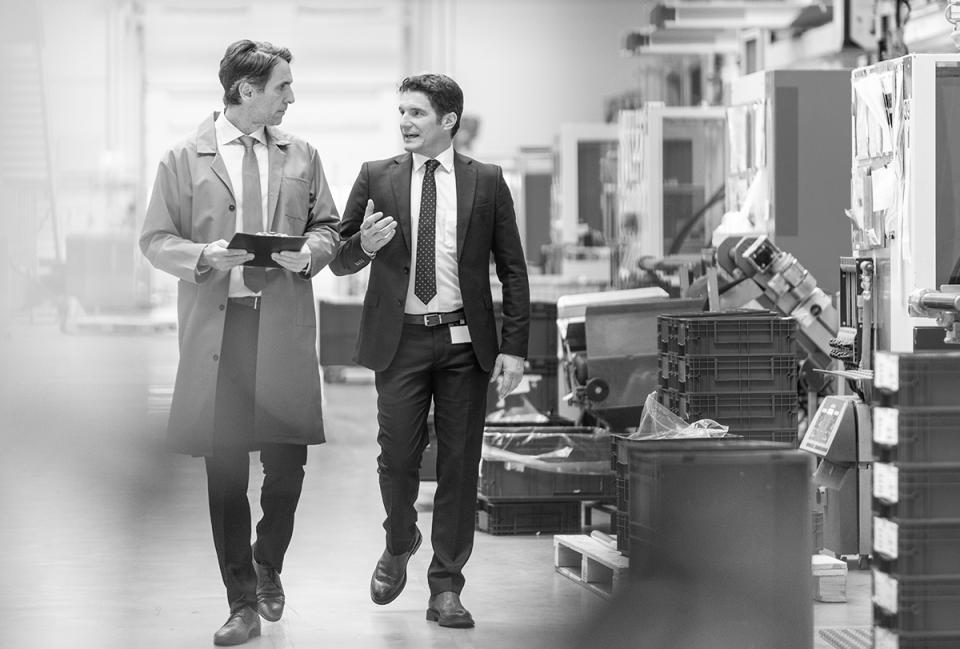 We manufacture the highest quality plastic products on modern, all-electric injection molding machines using the latest peripherals. Resulting in a total package that offers a variety of different processes and techniques:
2- and 3-component injection molding with index units
2-component injection molding with horizontal and vertical injection units
Automatic material supply
Foaming (weight saving, faster cycle times, avoidance of sink marks, with food approval)
Automatic dosing of up to 2 different additives
Special injection molding equipment for fluoropolymers
Robot / handling unloading (stacking, counting, positional depositing)
Laser batch (additivities) for a clear color change for example red articles and components (food safe)
Scavenger technology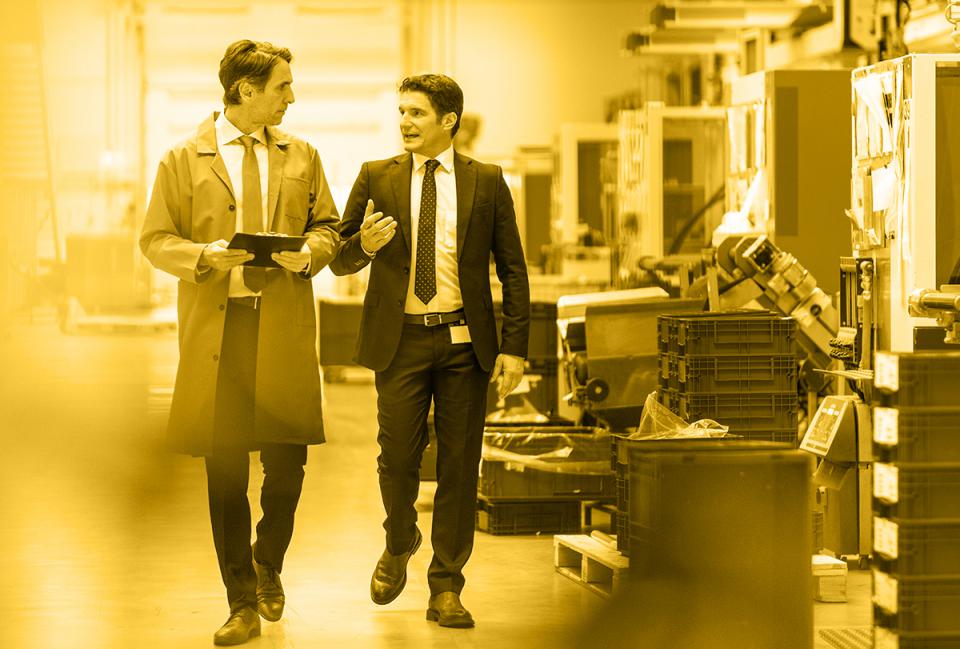 We have many years of experience in mass production with IML technology. In the in-mold labeling process (also called in-mold process), elements (labels) such as
Paper
wood veneer
printed foils
are inserted into the injection mold, held in position by applying a vacuum or prior static charge and reinjected with the appropriate plastic during the injection molding process.
In a single step, this process produces finished products with a sophisticated feel and surfaces with attractive decoration.
There is no need for subsequent printing or gluing on of labels.
For large quantities, this is done in a fully automated process using handling systems
and robots that precisely insert the labels into the mold
For smaller quantities we offer a customized semi-automatic IML solution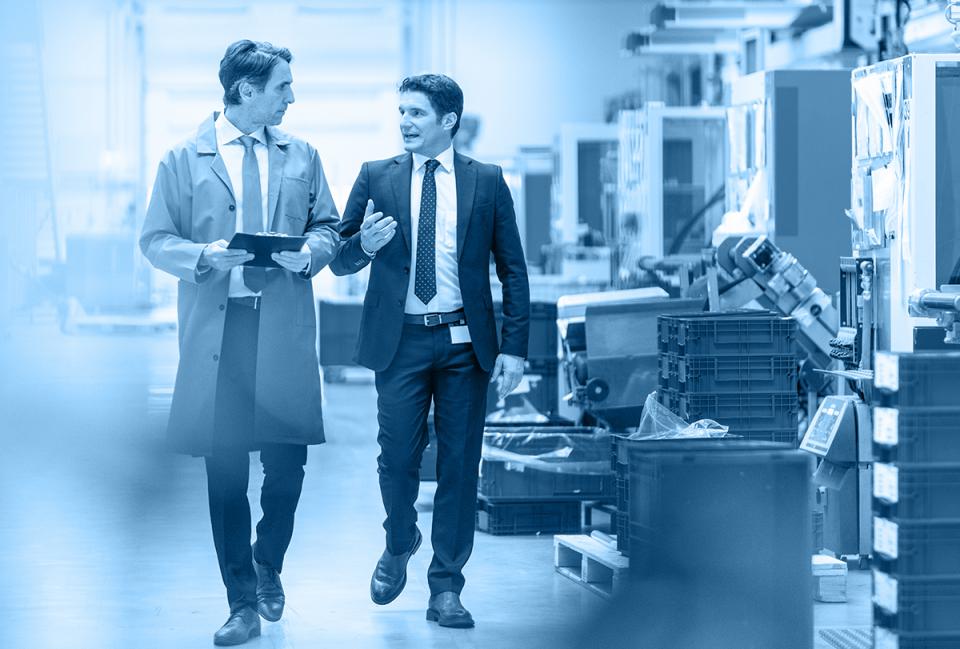 Secondary finishing processes
Our products by no means have reached the end of the possible process steps with injection
molding. We offer a downstream finishing process for this purpose:
Laser marking and design elements (application of serial numbers for batch tracking,
QR and data matrix codes, application of graphics and pictograms)
Mirror welding
Printing (pad printing, plasma treatment)
Annealing (dimensional annealing, low-stress annealing)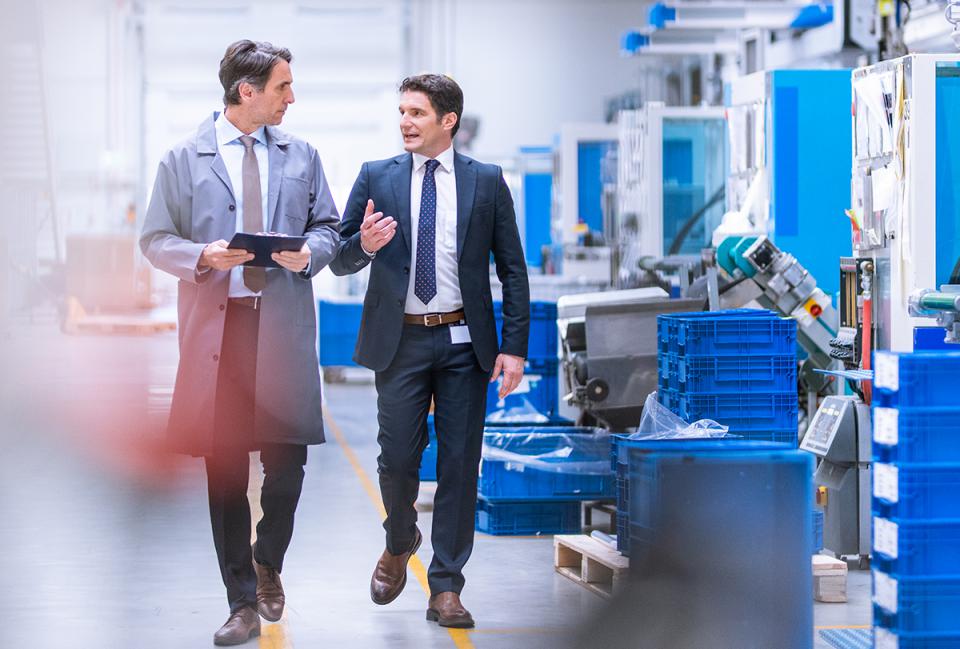 Depending on the client's requirements, OBERHOFER supplys parts individually or as completely
assembled components. For this purpose, individual parts are welded in the assembly
department after the plastic production.
Welded
Glued
Printed
Clipped
Screwed
Punched