Submitted by
oberhofer
on 30. August 2022 - 13:11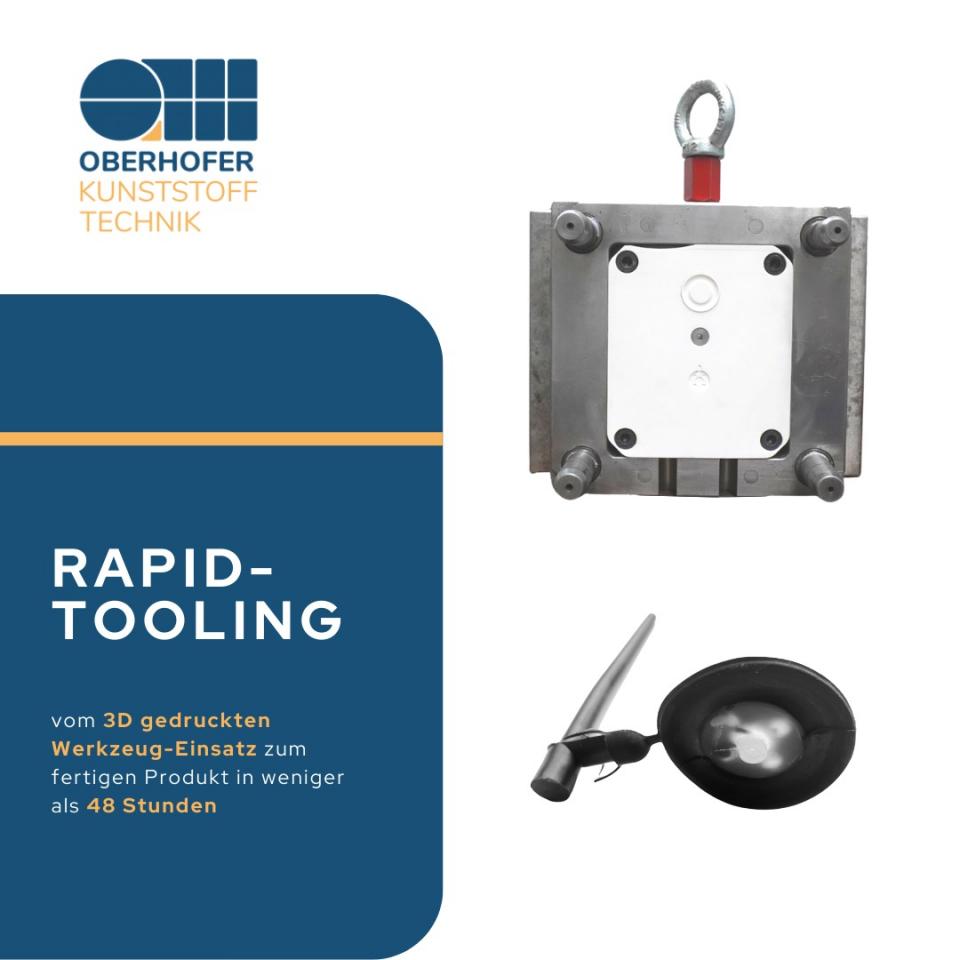 OBERHOFER reduces the time required for product development and series production with the help of 3D printed tool inserts.
With our state-of-the-art 3D printing process, we are able to produce ready-to-use mold inserts within 48 hours in order to manufacture products using conventional injection molding processes. We can not only realize 1- but also 2- or 3-component injection molding with this precision.
It often takes less than a week from the initial idea to the finished product made from original material.
Product development and "time to market" for series products are reduced to a minimum. Compared to steel or aluminum inserts that are difficult to produce, adjustments can be made immediately and new inserts can be printed overnight.