Submitted by
oberhofer
on 30. August 2022 - 13:12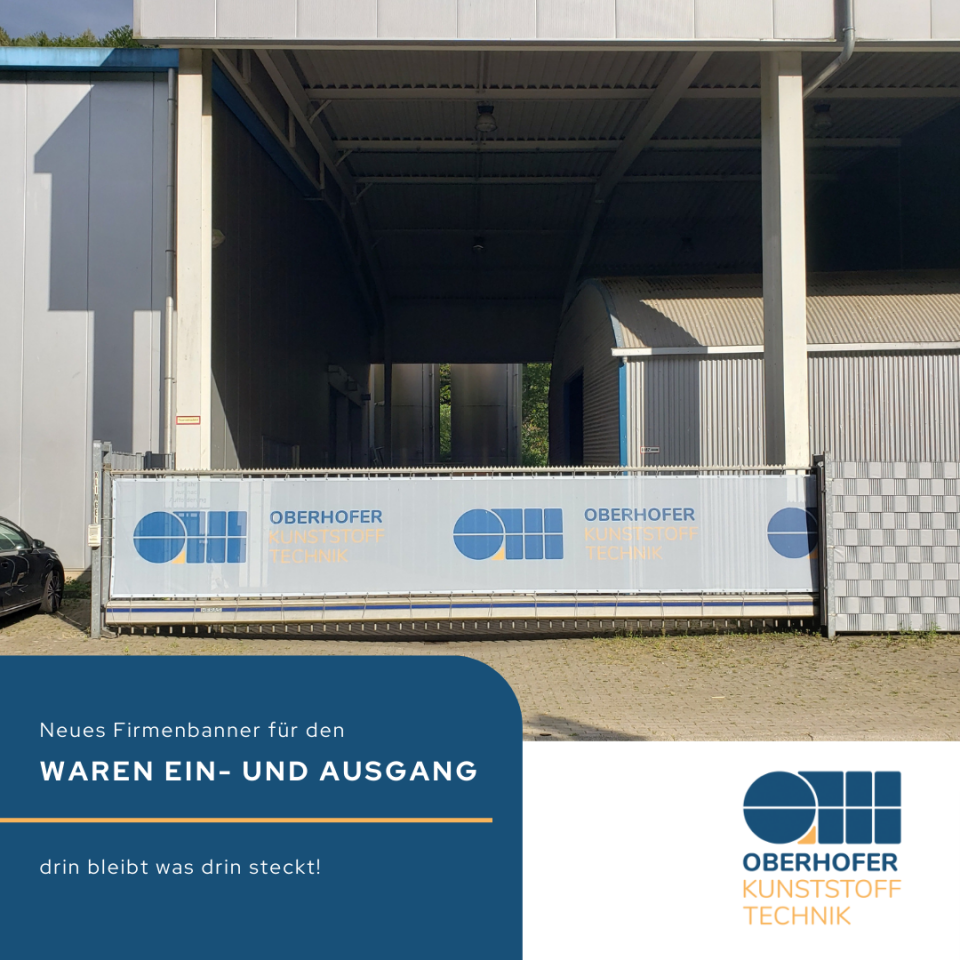 At OBERHOFER Kunststofftechnik, we attach great importance to undamaged shipping and the best possible transport of our goods.
To make this possible we need:
- transport packaging ideally adapted to the product,
- the loading process by our highly trained employees as well
- the reliability of our transport partners to realize this.
The opaque company banner offers our employees an undisturbed workplace, increases productivity and facilitates the work structure of the logistics department.
In addition, a clear visibility of the entrance for freight forwarders and transport vehicles is created by marking the pre-loading location.